Fueling the Staffing & Recruitment Industry to Reach New Heights
A Strategic Business Partner
to Accelerate Your Growth.
Technology
We leverage the latest technology in the staffing and recruitment industry to deliver data-driven results.
Marketing
Access to a fully-equipped marketing team to help your staffing firm reach new heights.
Back Office
While you focus on running your business, our back office support team will run your financial reporting, payroll and credit & collections.
Strategic Insight
A vast network of industry leading professionals that can advise and support your strategic initiatives.
Our model allows small-to-mid-size staffing and recruitment firms to reach their full potential through an accelerated growth plan. A partnership with TalentLaunch provides the best firms in the country with strategic business solutions, including: strategic insight, industry-leading technology, creative marketing and valuable accounting and payroll services.
Culture That Unlocks Potential
Our culture and values are the foundation for our success.
We strive for accountability, authenticity and transparency in everything that we do.
Resources to Fuel Your Organization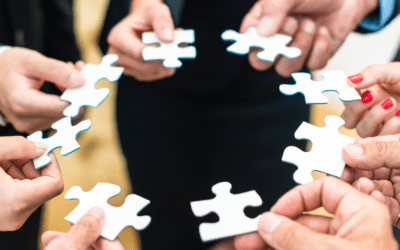 When we recently acquired a company, it was a brand new experience for me, and a stressful situation for all of the employees in their offices. Luckily, we found a company that shared similar values as our own, but they were still foreign to our management, processes and tools. My first time visiting them was like seeing a whole different world, and I realized that managing a remote team would not be easy.
read more
Hiring and employment trends, sourcing and recruiting tips and business development best practices to fuel your organization. Best of all, we'll send them directly to your inbox!